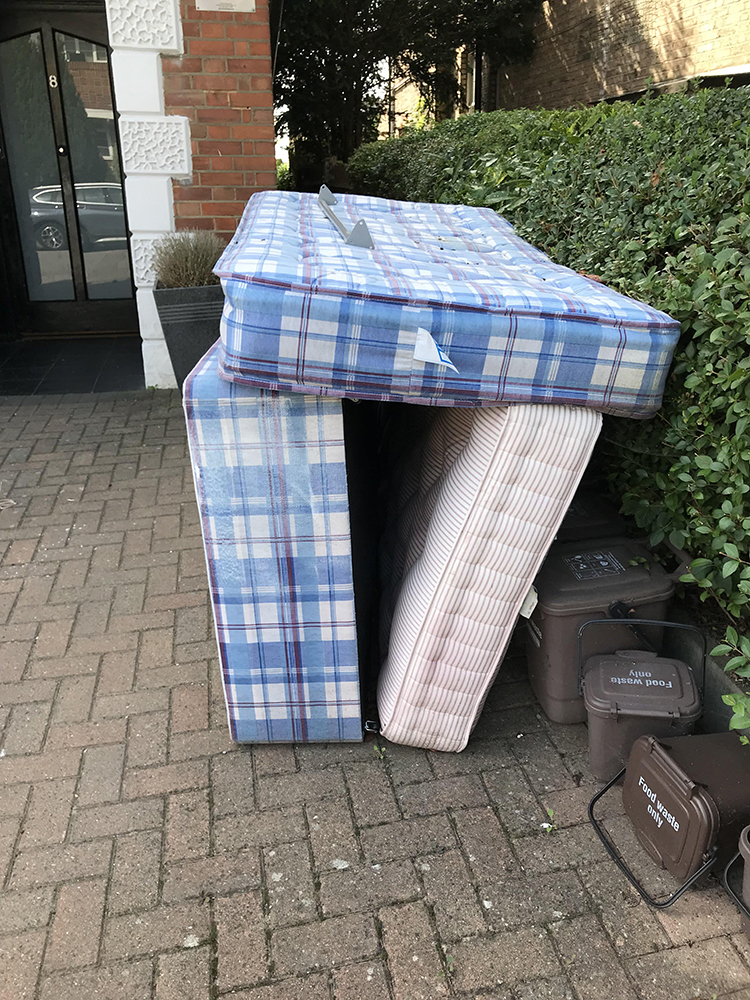 Getting a new bed & mattress is great, we collect all old mattresses for disposal same day, so if you need a single bed & mattress disposal.
double bed & mattress for disposal or even a king size bed & mattress for clearance & disposal we remove & dismantle any bed frames as required including bunk beds & super king size beds, we will clear any size beds & mattresses same day for any short notice service.
House and Flat Clearance, offer a fast service, if you have a new bed arriving & need to make space quickly then we can deal with any old beds and mattresses that you have around the home that needs to be thrown away, we are quicker than any council bulky waste service & collect from any room in your house or flat and dismantle your bed frames if required on your bed collection day.
Our friendly team will visit your home and collect your unwanted mattresses and bed bases for disposal, so if you get a call & get your new bed arrival date, just give us a call to arrange a pick up of your old bed & mattress, we can get you all cleared, just call and arrange a same day a same day bed removal service.
We provide our bed and mattress disposal service as a part of our house and flat clearance service. This service can be used to remove all kinds of unwanted items from your home, including old furniture, rubbish, unwanted appliances, mattresses, and beds.
Our clearance services are available on the same day or as a scheduled service for a specific time. All disposals are performed by our bulky waste, bed & mattress clearance teams, who are fully insured. You will be surprised by how efficiently they remove your mattresses, beds, and other unwanted items.
Book A Bed Or Mattress Collection
If you require a collection of your old bed or mattress, or simply want more information call 0800 612 9477. Our team will have your old bed and other unwanted items gone in no time. We offer a old bed and mattress disposal service.
Bed and Mattress Disposal - Quick Guide