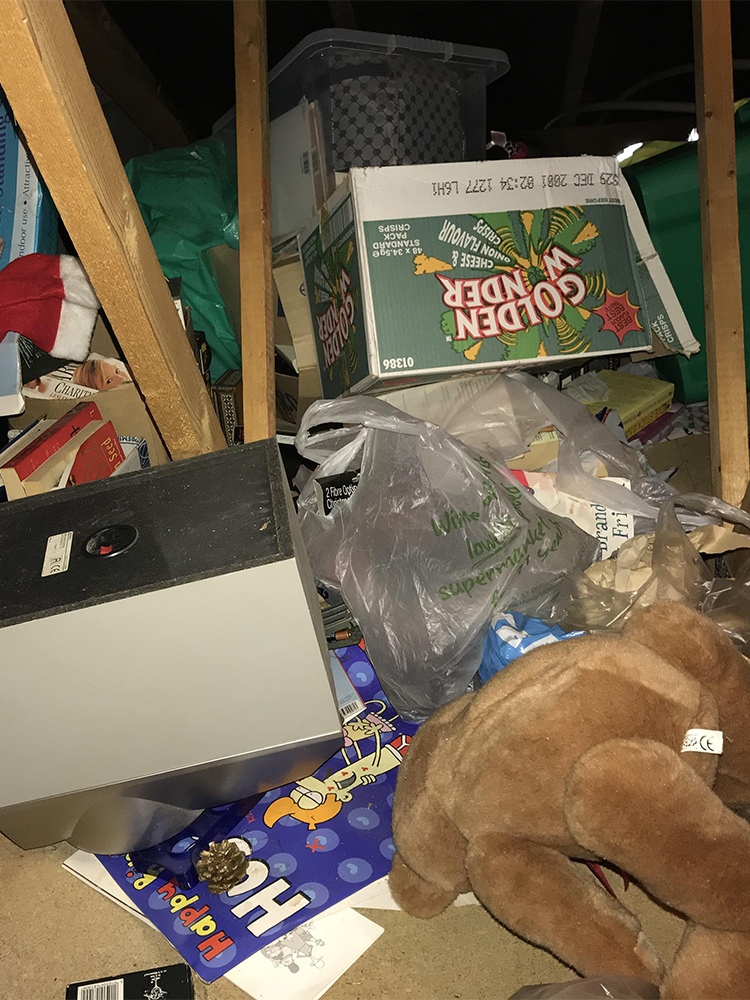 Cellar Clearance and Loft Clearance
Cellar clearance & loft clearances, we clear both of these areas in your house, the storage location often get filled with year's worth of junk & clutter.
We usually get called to clear a loft or cellar when a house is being sold & the new owners have instructed they want these areas cleared.
Our Cellar and Loft clearance service is a great service where we clear out out these areas to leave the storage space empty. This service is a part of our house and flat clearance service, we clear & bag up all of the loose clutter, paper works, toys, old furniture, junk & what ever else we find in theses forgotten storage areas.
When you request for a cellar or loft clearance, you will have the option of choosing a same-day clearance or a scheduled clearance, that works for you, once you have chosen a convenient day, our loft & cellar clearance teams will arrive at your home & fully empty your loft or cellar of all the years of clutter.
We will remove all large or small items of junk & furniture from your cellar or loft. Once they are out your loft space or basement cellar, we turn our attention into bagging up smaller items. We will do all of the loading, all you need to do is point out what needs to be removed & leave us to completely clear everything you want removed for disposal.
What We Can Clear
We will clear any rubbish lying around the cellar or loft including old furniture, boxes, bags, Bric-A-Brac, books, discarded appliances, general junk, & DIY left over materials. However, we cannot take chemicals, paint's or any hazardous waste at all.
Book A Collection
To get a collection booked for your loft or cellar collection call 0800 612 9477. We will give you a competitive quote for your clearance and can have your loft or cellar cleared same-day, call to book a clearance today. Free phone: 0800 612 9477.
Why Choose Us For Cellar and Loft Clearance?