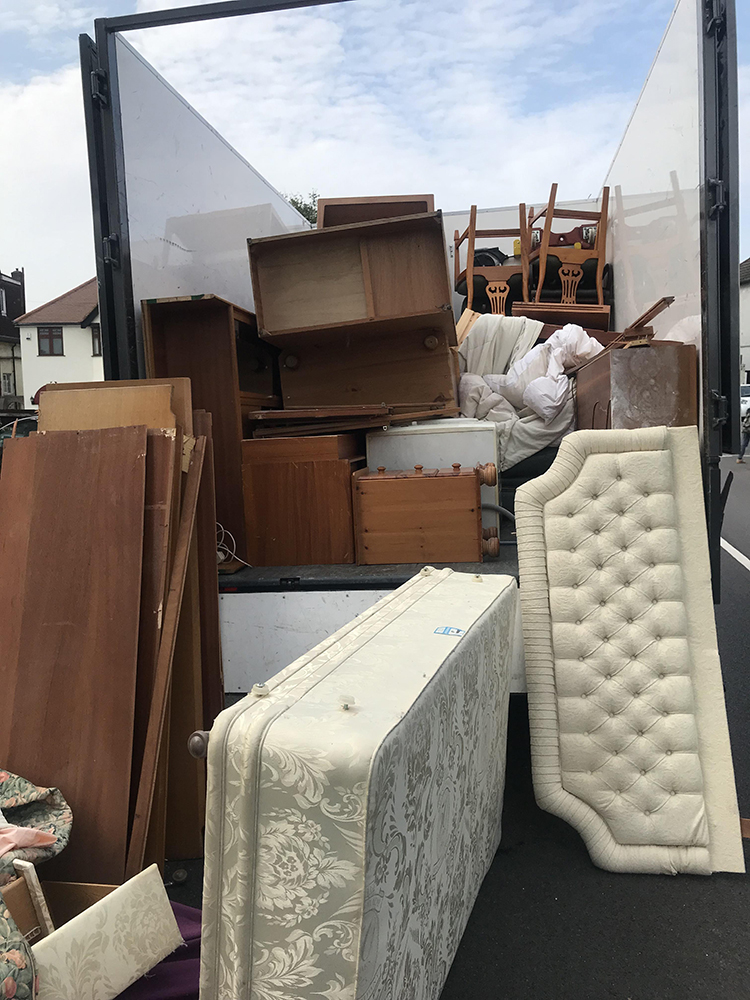 Old furniture disposal & recycling same day, we remove your used furniture from anywhere in your house, flat or office at very short notice.
We remove all sofas, wardrobes, tables, chairs, coffee tables, cabinets, display units, beds, mattresses, chest of drawers, armchairs, side boards, white goods included, office chairs, desks and much more as part of our same day furniture disposal clearances in London.
We clear all your unwanted furniture at very short notice, just get in touch with a list of what you want removed, you can even get your sofas & wardrobes dismantled if they cant fit through your doors or hallways, as we supply a dismantling service if needed to clear your furniture for disposal.
Get our team to remove all your unwanted furniture where ever it is in your property, we will clear as little as one sofa or table to a full house or flat full of furniture & clutter all cleared the same day of your arranged booking, our furniture clearance team will clear all your unwanted furniture on the day.
We are a fully licensed furniture waste removal company, so you can be assured that your furniture will be processed in an ecologically responsible manner. Our company is fully insured and all our clearance team are highly trained & very friendly at all times.
Over Size Furniture Dismantling Service
If you have very large pieces of furniture which cannot be moved through an existing doorway or hallway our furniture dismantling service includes a full dismantle service of all types of furniture including wardrobes, sofas, cabinets, and tables & any other oversized bulky furniture that needs to be put into pieces so it can be cleared out of your house, flat or workplace.
Furniture Recycling
If your furniture is in good condition & you feel it meets recycling standards you can take advantage of our recycling service. We will collect your furniture for reuse if it meets a high standard & all fire labels.
House and flat clearance cannot offer free furniture recycling, due to collection and storage costs. However, we will offer a discount on any item that can be reused and recycled as a piece of furniture.
If you need a collection booked or require more information just give us a call on 0800 612 9477. One of our friendly team will have your furniture collection booked for you as required. All we need is your property's full address including post code, a contact number and a list of the items that require collection.
You can let us do all the lifting & removing, our clearance team will remove your unwanted furniture same day, from any room in your property.
Why Choose Us For London Furniture Disposal?