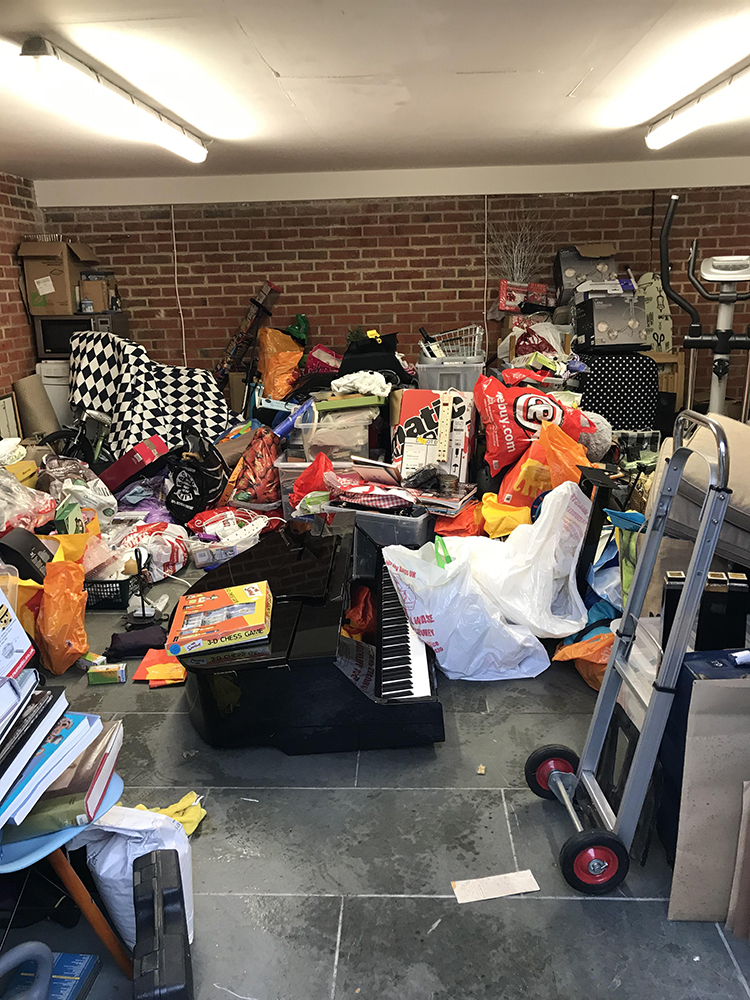 Junk clearance London & beyond, we clear all your loose junk includes bagging up & removing all from around your home or place of business same day.
We come to you in a bulky waste junk truck which includes a team to clear away your junk, you need collected same day, we are a fast same day junk clearance service.
We are one of the leading junk waste removal mobile services our junk clearance team will arrive on the day you need it all gone & clear all your unwanted junk, we can remove all your clutter from anywhere in your apartment, house, flat, office, shop or office same day.
Operating 7 days a week we are still the cheapest, on demand junk removal service in London.
All work is performed by a friendly clearance team, as well we are a fully licensed junk waste removal service, with third party liability insurance for your safety. Continue reading to learn more or give us a call on 0800 612 9477.
Quick Guide For A Junk Clearance
It is junk clearance made easy! We will send a junk disposal team to your house or flat, office, we clear for all domestic & commercial properties at a time that suits you, placing your junk directly into our bulky junk truck's, for reuse, recycling & disposal.
Junk clearance service is available on the same day or you can schedule a future appointment for bulky waste removal or junk collection.
If you need old junk removed from your property's loft, cellar, shed, garage, or exterior its all included with in our service wherever your junk is located, our team will clear it all form anywhere from your property.
Our team will carry out larger items and place them directly onto our truck for disposal. We will then bag up smaller items like so they are easier to handle. All you have to do is let the team know which items need to be discarded. Alternately, you can provide a list of the items which need to be removed from your property.
We can handle junk of all shapes and sizes including bags of old junk, video tapes, dvd's, stereos, old clothes, ornaments, toasters, microwaves, cutlery, pots and pans, furniture, iron boards, and much more. You will be amazed by how great your property looks once all of this unnecessary clutter is gone.
Our junk clearance service is available as a same-day service or via appointment. If you choose a same-day service, we will give you a 2 hour time window in which we will arrive. For appointments, we can be more precise about our arrival time.
Our junk removal services are available throughout the year including areas of Essex, Hertfordshire and Middlesex.
Our Promise To You
We are committed to providing our clients with a reliable, efficient, safe, and affordable junk removal service. Our team has helped thousands of homeowners and businesses deal with their junk and look forward to helping many more in the years to come. To discuss a clearance call us on freephone no. 0800 612 9477 or Mobile 07725 233 178.